Wiki Loves Monuments wouldn't be possible without partners and sponsors helping us out. A list of partners and sponsors for the 2012 edition of the competition follows below.
Partners
---

Europa Nostra is an European federation of organisations active in the field of European heritage, trying to save heritage objects at risk and lobbying to improve cultural heritage. Europa Nostra supported Wiki Loves Monuments by helping establish relations with cultural heritage organisations around Europe.

The International National Trusts Organisation (INTO) is a network of National Trusts and similar organisations interested in conservation of world's cultural heritage. INTO supported Wiki Loves Monuments as a networking partner for the 2012 edition.
123POI is part of the German

MairDumont media group, publisher of travelling guides and other leisure and mobility information. 123POI supports Wiki Loves Monuments with a free POI application for iOS and Android devices that enables mobile users to take part in the competition.
World Monuments Fund (WMF) is an international, non-profit organisation dedicated to the preservation of cultural heritage sites around the world. The WMF supported Wiki Loves Monuments as a networking partner for the 2012 edition.

European Heritage Days are a series of cultural heritage events organised in 50 European countries under the umbrella of the Council of Europe and the European Commission. Both organisations supported Wiki Loves Monuments as networking partners for the 2012 edition.
Sponsors
---

Europeana is an Internet portal gathering over 10 million of books, paintings, films and museum objects digitalised in the member states of the European Union. Europeana will be sponsoring one of the main prizes of the international level of the competition as well as the prize in the "GLAM" category.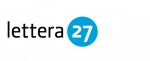 Lettera 27 is an Italian foundation supporting the right to literacy and education, with a focus on developing countries. Lettera 27 sponsored almost 300 Wiki Loves Monuments paper notebooks that were sent to the participating countries.

DieUmweltDruckerei – a German printing house specialised in ecological printing – is a printing partner for Wiki Loves Monuments, sponsoring the production of 500 calendars for 2013 with the winning pictures of the contest.

Hruby is a Berlin-based advertising agency that specialises in high-quality print on durable materials. Hruby partially sponsored the costs of producing the travelling exhibition of the winning pictures from the international finale of Wiki Loves Monuments 2012.
Wikimedia partners
---
The international Wiki Loves Monuments team would like to thank many Wikimedia organisations for the great help and effort they have given to organise their local contests. We would also like to thank those of them that have directly contributed to the international organising: