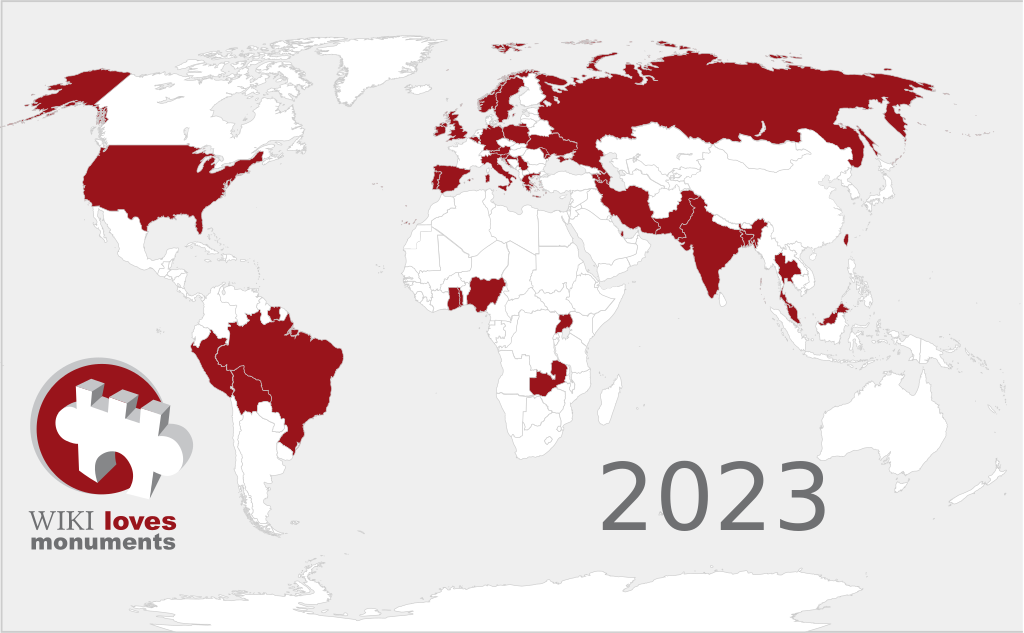 Participate in Wiki Loves Monuments, the largest photography competition in the world, and help Wikipedia document monuments and heritage buildings. The only thing you have to do for that is to upload a freely-licensed image of a monument in one of the participating countries to Wikimedia Commons.
Wiki Loves Monuments is running in more than 30 countries around the world in 2023. Every country organizes the competition over a one-month period between 1 September and 31 October, with its own monuments, organisation, partners and awards – and the ten best photos for each country will be submitted to the international finale. By entering a national competition, you automatically compete in the international competition.
Click on one of the country names below to go to the local competition page and start your upload process from there.
In 2023 you can participate in:
While we maintain a more up to date overview in Wikimedia Commons (click on the country name), we have conveniently put together the competition pages of participating national competitions below:
Notes: [1] No photos will be submitted to the international round.