#Unite4Heritage is a global movement powered by UNESCO: it is a call to take action to safeguard heritage under threat, in conflict zones, but also to preserve and transmit all natural and cultural heritage (including intangible heritage), from around the world.
Launched in response to the unprecedented recent attacks on heritage, the campaign calls on everyone to stand up against sectarian propaganda by celebrating the places, objects and cultural traditions that make the world such a rich and vibrant place.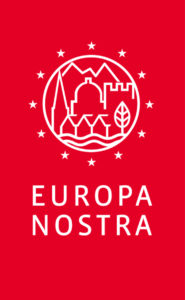 Europa Nostra is a pan-European Federation for Cultural Heritage, representing citizens' organisations that work on safeguarding Europe's cultural and natural heritage. It is the voice of this movement to relevant international bodies, in particular the European Union, the Council of Europe and UNESCO.