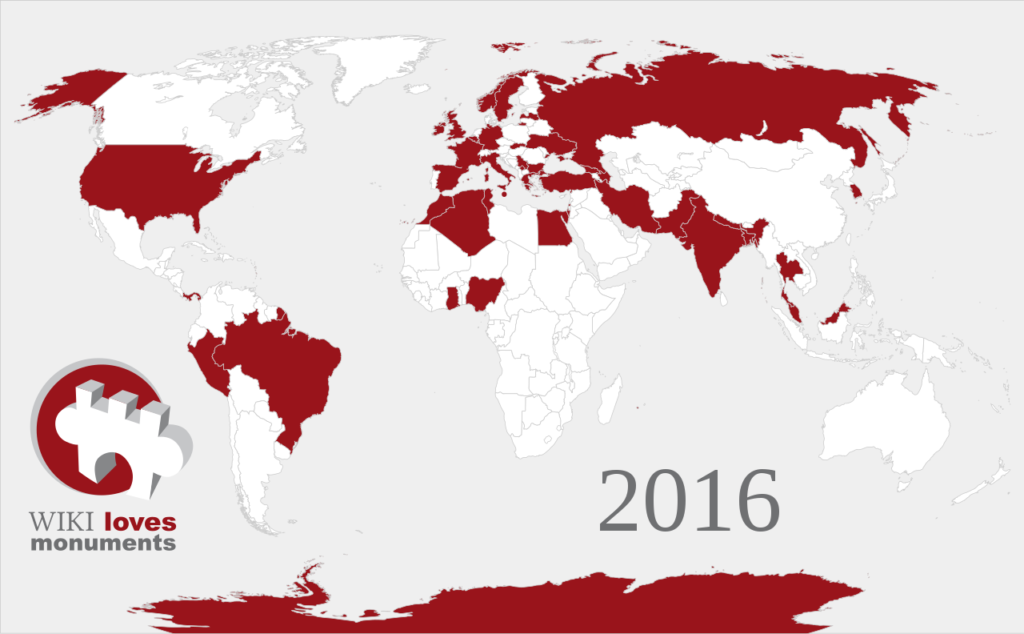 Join the contest in 40+ countries!
We are only five days into Wiki Loves Monuments 2016, and already excited. This year, more than 40 countries with many different cultures are participating in the competition. This is only possible thanks to the teams of volunteers across these countries overcoming the challenges that play a role in organizing this competition on a global scale: complicated legislation, accessing monument data, cultural differences, hesitant partners and even the challenges of polar winter (Antarctica!).
We are delighted to see this level of participation, especially from those countries who are participating for the first time: Bangladesh, Georgia, Greece, Malta, Morocco, Nigeria, Peru, South Korea, and Turkey.
We warmly invite you to experience Wiki Loves Monuments: discover the heritage in your own neighborhood and document and share photos of your local heritage with the world. And if your country does not participate? This is a perfect opportunity to make good use of those vacation pictures you made of the beautiful monuments you appreciated so much.
Please help us spread the word about the competition: share your excitement about heritage with your friends, with your colleagues, and lets share more photos through Wikipedia. Not just of the famous monuments that everyone knows – but maybe especially those monuments that are not very commonly known and photographed. Because our shared heritage is as varied as the people and the history it represents.