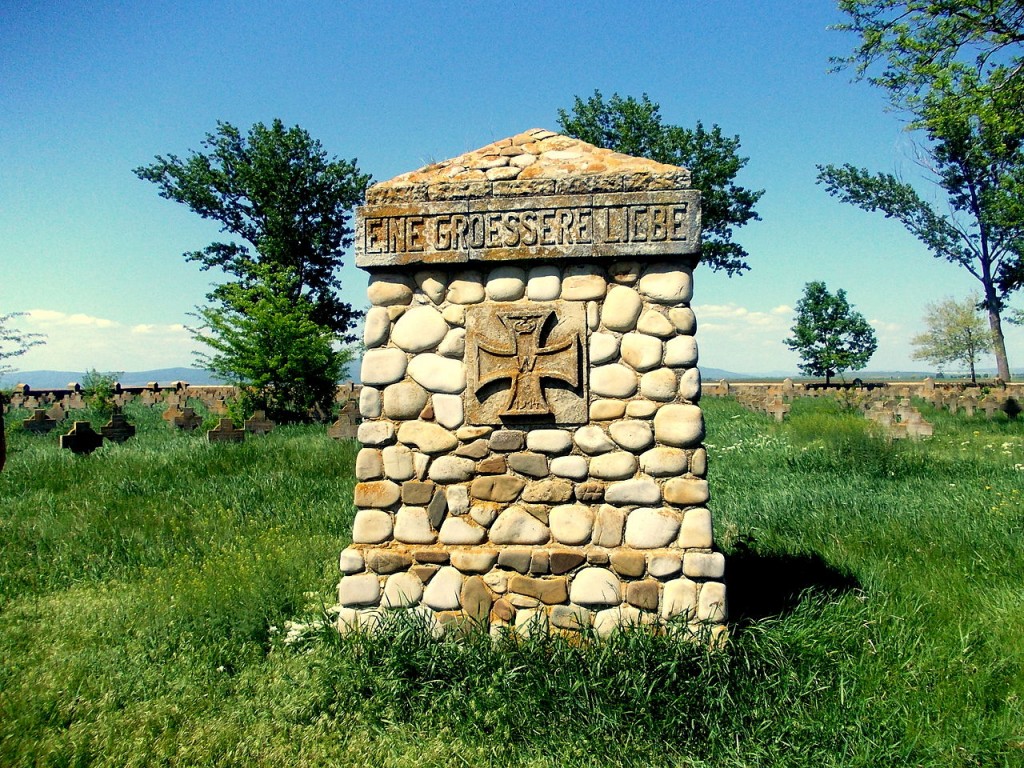 Special award First World War – winner
Europeana has announced the winning picture of the Special Award for the best photo of a First World War-related photo. Europeana has been an official partner of the Wiki Loves Monuments contest since 2011, sponsoring each year a special category award. First, it was Art Nouveau (2011) and in 2012 it was GLAM (galleries, libraries, archives and museums) buildings. On this years' edition Europeana has facilitated a special prize for the best participating photograph of a monument related to the First World War.
During September 2013, 2.605 submitted photographs were tagged to the 'First World War related monuments' category. Europeana team shortlisted 25 photographs and then opened the final decision round to the community, so they could vote for their favorites on Facebook.  Every 'like' counted as a vote.
The photo of the Cemetery of German soldiers in Tişiţa (a township in the city of Mărăşeşti, Vrancea County, Moldavia, Romania) received the most votes so is the winner of this year edition. Congratulations to the photographer, Elena Loredana, who will receive a high resolution aluminium print of her winning picture. The German Cemetery is one of the testimonials of the Battle of Mărăşeşti, which took place during First World War, between the Kingdom of Romania and the German Empire.
The photo was submitted by the ElenaLoredana, who will receive a large-scale aluminium print of her photograph.
Thanks to all the participants. Wikimedia works throughout the year on bringing together the sum of all human knowledge and sharing it with everyone around the globe. In a similar way, Europeana brings together all cultural heritage from around Europe for everyone to enjoy. We would like to use this opportunity to thank Europeana for their continous support for Wiki Loves Monuments.
This blog post was written by Àlex Hinojo and edited by Lodewijk Gelauff. The photo is made by ElenaLoredana and available under the CC BY-SA 3.0 Romania license.