UNESCO and Wikimedia collaborate to promote built cultural heritage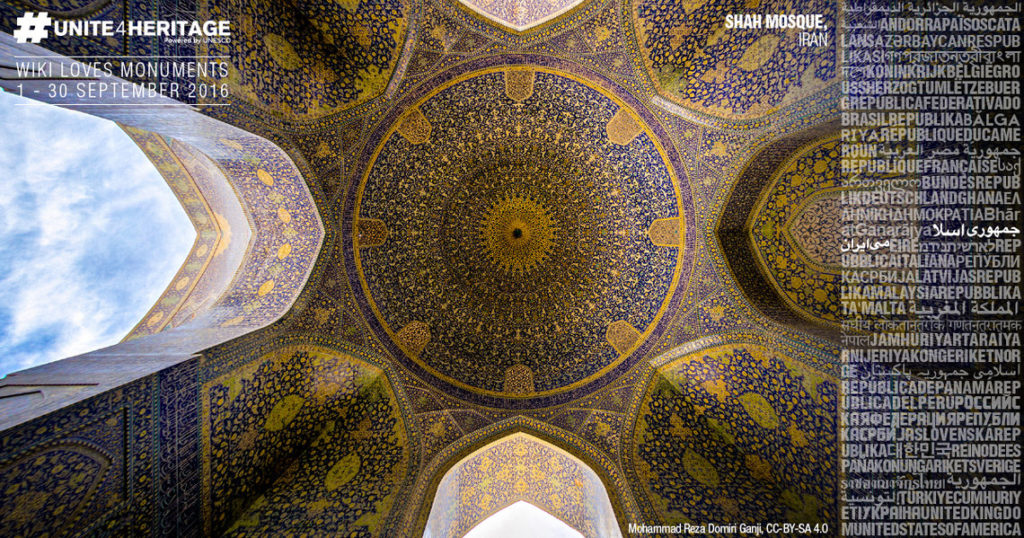 Wiki Loves Monuments is proud to be supported by UNESCO through its Unite4Heritage program.
Unite4Heritage is a global movement powered by UNESCO that aims to celebrate and safeguard cultural heritage and diversity around the world. Launched in response to the unprecedented recent attacks on heritage, the campaign calls on everyone to stand up against sectarian propaganda by celebrating the places, objects and cultural traditions that make the world such a rich and vibrant place.
As part of Unite4Heritage, UNESCO is supporting Wiki Loves Monuments on social media through September by using amazing images entered into previous competitions.
Wiki Loves Monuments is the largest photography competition in the world, giving people in 41 countries the opportunity share their built cultural heritage. The competition is run by hundreds of volunteers who want to educate and inspire people about built cultural heritage.  It aligns with the goals of Unite4Heritage by celebrating and raising awareness of built heritage with the 500 million people who visit Wikipedia each month.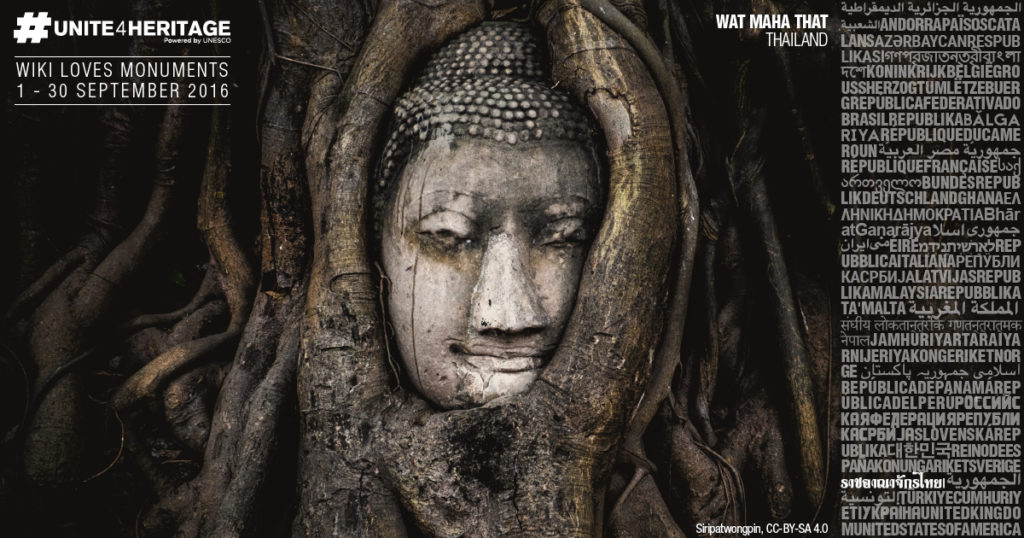 Photographs entered into Wiki Loves Monuments are available under open licenses so that they can be used by everyone. UNESCO strongly supports the creation of open license content, giving free access to information and unrestricted use of electronic data for everyone.
Many of the photos will be added Wikipedia articles by the tens of thousands of Wikimedia community volunteers who create it.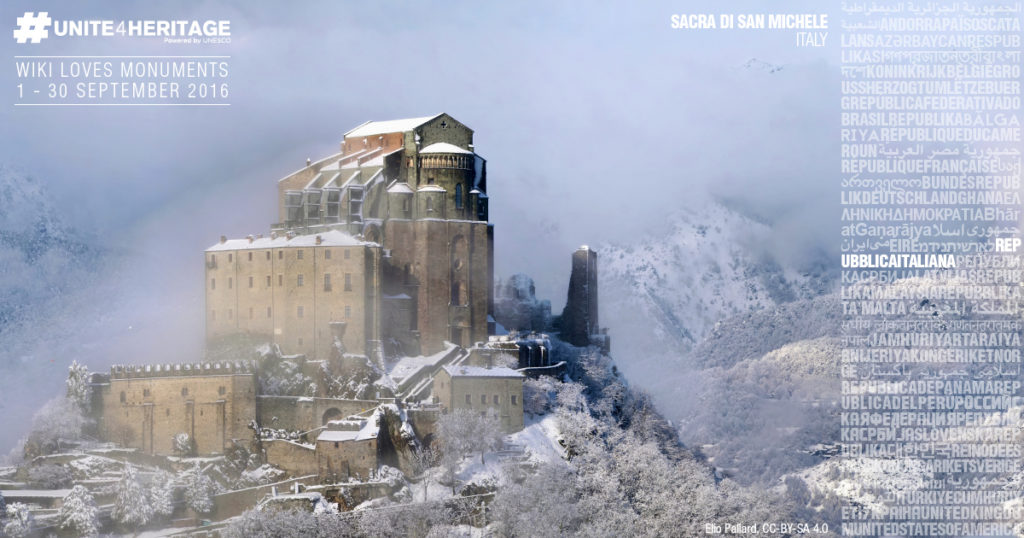 You can take part in Wiki Loves Monuments by exploring, sharing and photographing the built heritage that is important to you with the world and encourage others to take part by sharing social media messages on Facebook, Twitter and Instagram from UNESCO, the Wikimedia Foundation, and others. Wiki Loves Monuments is running in 41 countries around the world from 1 to 30 of September 2016.
(This blog post was prepared by John Cummings, Wikimedian in Residence at UNESCO.)