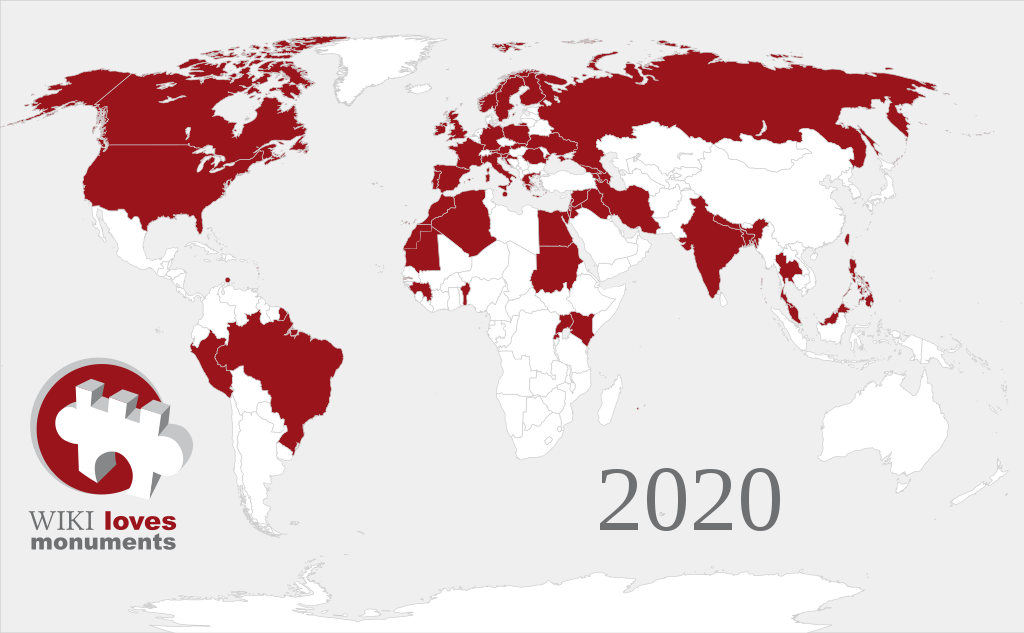 Wiki Loves Monuments in 2020
Also in complicated times like 2020, we will organize Wiki Loves Monuments – albeit in a slightly modified form.
Because of the coronavirus pandemic, the amount of in-person activities has been decreased to a minimum, and most countries will not organize any in-person activities (photo walks, lectures, workshops etc) at all. However, as far as your local health advisory permit you, you can still photograph buildings by yourself – taking all safety precautions as advised by local health officials and keeping in mind the advisory of the World Health Organization.
Traditionally, Wiki Loves Monuments is organized in September. This year, some countries will organize their national competition in October or November. Please check the national website for more information. This will also mean that the international jury process will happen much later than usual. You can expect an international announcement on the winners in February 2021.
Finally, there may be some special prizes this year. Stay tuned!
Related galleries
Lorem ipsum dolor sit amet