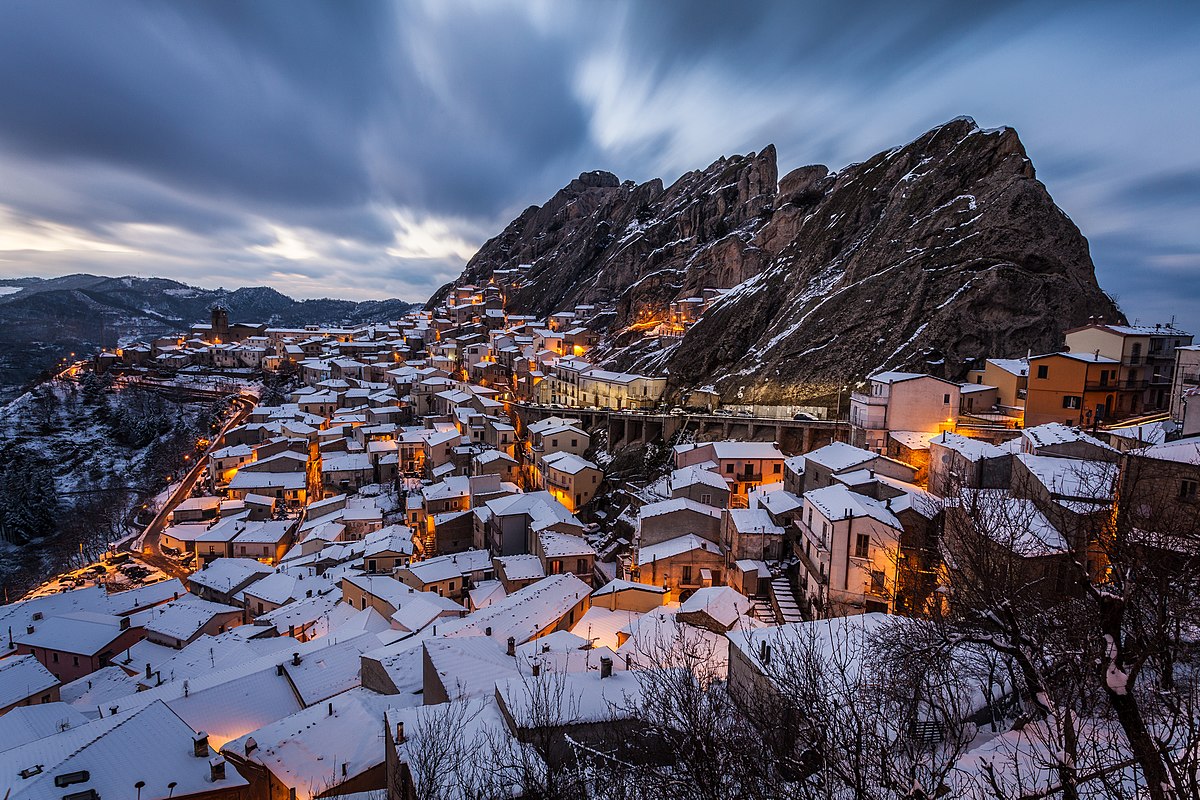 Travel the world through the lenses of Wiki Loves Monuments 2020 winners
Out of more than 230,000 submissions from nearly 7,700 participants, fifteen winning images were announced today in the eleventh annual Wiki Loves Monuments photography contest.
Few people were able to travel in 2020, but Wiki Loves Monuments has some inspiration for your next adventure.
Eleven years since its founding, the world's largest photography competition attracted over 230,000 stunning submissions from amateur and professional photographers alike for its 2020 edition.
Participants from around the world, representing 51 countries, shared beautiful monuments of cultural heritage on a platform accessed by millions— not just for recognition, but in the spirit of global collaboration.
As part of the competition, photographers donate their images to Wikimedia Commons, the free repository that holds most of the images used on Wikipedia, helping to document the world's cultural wonders for generations to come.
Regardless of where you live, 2020 introduced new and worsening challenges into our lives — a global pandemic, locust swarms, flash floods, and raging wildfires, just to name a few. As human action and natural disasters continue to threaten our cultural heritage, the need to document and preserve it is more urgent than ever.
Please enjoy the following profiles of the 2020 Wiki Loves Monuments winners, who were announced today. They come from ten different countries, including multiples from Iran, Iraq, and Egypt, and were selected from a group of national winners by an international jury of experts.
For more information, including how to join next year's contest, go to wikilovesmonuments.org. Share your favorite winning images on social media using #WikiLovesMonuments.
First place: "This image is superbly stunning," one jury member said of this snapshot of Iran's Saint John Church that won first place in this year's competition. They continued: "The crystalline, geometric and pristine and jewel-like human-made forms of this church [look like they are] floating on a (snow covered) space-time continuum/gravitational field." Farzin Izaddoust Dar captured this timeless moment one day after a snowstorm came through, and submitted it to Wiki Loves Monuments because they thought "everyone needed to see it." Photo by Farzin Izaddoust Dar, CC BY-SA 4.0.
Second place: Alexis Alexandris was driving through seesawing weather conditions — sun, clouds, drizzle, clouds, sun — when he looked back and saw this sunset-lit portrait of the Rousanou Monastery, one of the Meteora Eastern Orthodox monasteries in Central Greece. Alexandris said that the shot captured "the forms of the rocks that carry within them something divine and an atmosphere of ecstasy and mystery." Photo by Alexis Alexandris, CC BY-SA 4.0.
Third place: "Between tradition and modernity," reads part of the caption Abdelatif Nour added while uploading this image. Found in Algiers' Casbah, the ancient citadel and heart of the Algerian capital city, the photograph juxtaposes a younger woman with another woman wearing a traditional haik. One jury member called the scene "a dance between the generations and between the past and the future." Photo by Abdelatif Nour, CC BY-SA 4.0.
Fourth place: About a thousand kilometers from home, Soroush Javadian found this unusual perspective of the Vakil Bazaar in Shiraz, Iran, after days of working to get the best shot. Bazaars are frequently hives of activity, with people from all walks of life moving to purchase, sell, and restock their wares. Framing this photo through a skylight stripped most of that away, leaving us to marvel at just a few of the individuals that make up the whole. Photo by Soroush Javadian, CC BY-SA 4.0.
Fifth place: Summer Kamal is no stranger to Wikimedia photo contests — two years ago, they won second place in Wiki Loves Africa, a photo contest that focuses on various aspects of the African continent. This time around, the amateur photographer contrasted the imposing battlements of Alexandria's medieval Citadel of Qaitbay with just some of the many tourists who have visited the location since it became a museum just over seventy years ago. Photo by Summer Kamal Eldeen Mohamed Farag, CC BY-SA 4.0.
Sixth place: Mark Edwards lives near Wilder's Folly in the English county of Berkshire, allowing them plenty of opportunities to photograph the building in different conditions. Built in 1768 as a grand gesture of love, it could be seen from the home of both the builder and their future wife. This well-timed photo owes its sense of mystery to careful composition and the peek of rare sunlight in England. Photo by Mark Edwards, CC BY-SA 4.0.
Seventh place: "I want the world to see that Syria is not a country of wars," said Mohammad Abo Helal, who traveled 400 kilometers to Aleppo, one the oldest continuously inhabited cities in the world, for this shot last year. They successfully captured some of the bustle and beauty that Syria has to offer. One juror called it "a plea to realise what mankind can have with tolerance and cooperation." Photo by Mohammad Abo Helal, CC BY-SA 4.0.
Eighth place: While on holiday with their family, Gilad Topaz witnessed advection fog engulfing Makhtesh Ramon, a mountain in the Negev desert in Israel, and everything around it. One juror notes the clever use of long exposure to render dense clouds into a smooth, waterfall-like texture. Photo by Gilad Topaz, CC BY-SA 4.0.
Ninth place: Francisco Willian Saldanha enjoys photographing the often-overlooked lines and forms of architecture, including this monochromatic shot of the blue stained glass in Santuário Dom Bosco, a renowned church in Brasília. Designed by architect Carlos Alberto Naves, the basilica was dedicated in honor of the patron saint of the city, São João Belchior Bosco. Photo by Francisco Willian Saldanha, CC BY-SA 4.0.
Tenth place: Hossein Rounasi made great use of their 25 years as a professional photographer to capture this incredibly detailed example of traditional Iranian architecture in Hamadan where they were born. "Iran has a lot of interesting ancient monuments…my photos show just a few of them." A quiet alcove built in the 18th century during the Qajar dynasty, two of the columns supporting this ancient place of worship are made from the trunks of palm trees. Photo by Hossein Rounasi, CC BY-SA 4.0.
Eleventh place: Professional Egyptian photographer Mohamed Wardany has been taking photos for four decades. In this shot of Cairo's Gayer-Anderson Museum, Wardany features "photographic composition with an ancient personality." The art museum is noted for being one of the best-preserved examples of 17th-century domestic architecture left in Cairo. One juror shared, "Everything is good in this photo. For me, it is perfect: the tones, the colors, the framing, the human … My favorite." Photo by Mohamed Wardany, CC BY-SA 4.0.
Twelfth place: Omar Hussain Ali was traveling with a group of fellow photographers from Baghdad to Samarra when they captured this scene of Iraq's historic Abu Dulaf Mosque. The mosque was commissioned by the 10th Abbasid Caliph Al-Mutawakkil in 859 and includes an iconic spiral minaret. Ali said they were drawn to the shot because of the unique Malwiya architecture that is part of their heritage. Photo by Omar Hussain Ali, CC BY-SA 4.0.
Thirteenth place: In order to get this stunning shot of Pietrapertosa, a town in the Southern Italian region of Basilicata, photographer Teodoro Corbo needed the help of a friend. Corbo recalls, "The place in question was about one hour from home. The road was frozen, so a friend came to pick me up with the off-road vehicle. It was not easy to arrive, but it was worth it. We were speechless." Photo by Teodoro Corbo, CC BY-SA 4.0.
Fourteenth place: In this image, Iraqi photographer Ahmed Abdulameer lazim shares the beauty of the Mesopotamian Marshes, a wetland area in Southern Iraq and Southwestern Iran. The rare landscape used to be the largest wetland ecosystem of Western Eurasia but has been affected by draining. One juror commented that the image depicts "heritage on the brink of disappearance." "Perhaps [the photograph] will help in the struggle to save this heritage and these traditions, in this healthy coexistence with nature which is fast disappearing," they said. Photo by Ahmed Abdulameer lazim, CC BY-SA 4.0.
Fifteenth place: "This photo is a strong illustration of how a monument, regardless of how decorated and venerated, comes alive through the community who live with it, engage with it and inhabit it with their presence and worship," said one juror in reviewing this image of a cultural ceremony outside a temple in Chiayi, Taiwan. Photo by Ching-Tzu Liu, CC BY-SA 4.0.
---
Congratulations to all the winners, and our thanks go out to everyone who participated!
If you'd like to see more photographs like these, see the 2020 winners from Wiki Loves Earth, a similar photo contest that aims to document the world's natural heritage. Be sure to check out last year's winners of Wiki Loves Monuments, too!