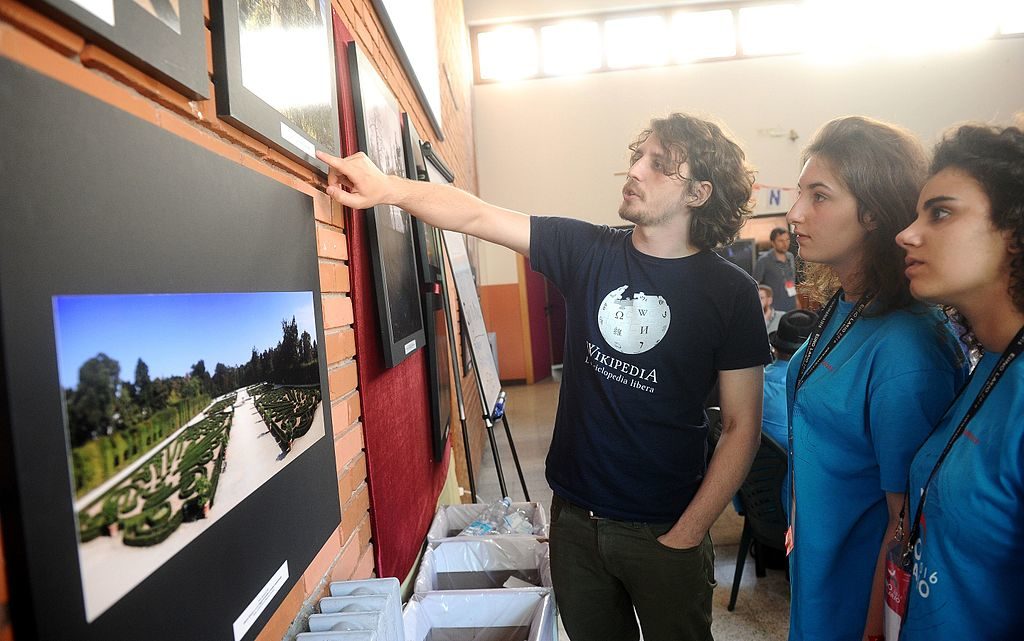 Wikimania loves monuments
In the previous week, Wikimedians from around the world met each other in the little mountain village of Esino Lario (Lombardy region, Italy) in northern Italy. While the town normally only holds 700 people, this week over 1000 Wikimedians joined them to discuss the hot, new and happening of Wikimedia. During this conference, a lot of interest was dedicated to Wiki Loves Monuments, including an exhibition of the 30 best pictures that participated at the 2015 edition of the Italian section of Wiki Loves Monuments.
In Italy there is no Freedom of panorama, so Wiki Loves Monuments needs a lot of work from the staff of Wikimedia Italia, that tries to collect the specific authorizations from the owners of the monuments across the national territory. This makes the beautiful outcomes of the competition extra special for all the people that worked on realising it.
In Esino Lario all wikimedians could admire and discover part of the beautiful Italian cultural heritage through the first 10 pictures classified in the national contest and other 20 photos rewarded for local contests and special prices. The Italian 3rd place, "La Sacra ammantata dalla neve.jpg", was classified 2nd at the international WLM: this is the best placement in the history of WLM for an Italian picture.
The 30 photos were exposed in the room 11 of the elementary school of Esino Lario, the main location for the community discussions of the international annual meeting of the Wikimedia movement. (Post by Cristian Cenci and Lodewijk Gelauff; photos: Niccolò Caranti (CC BY-SA))