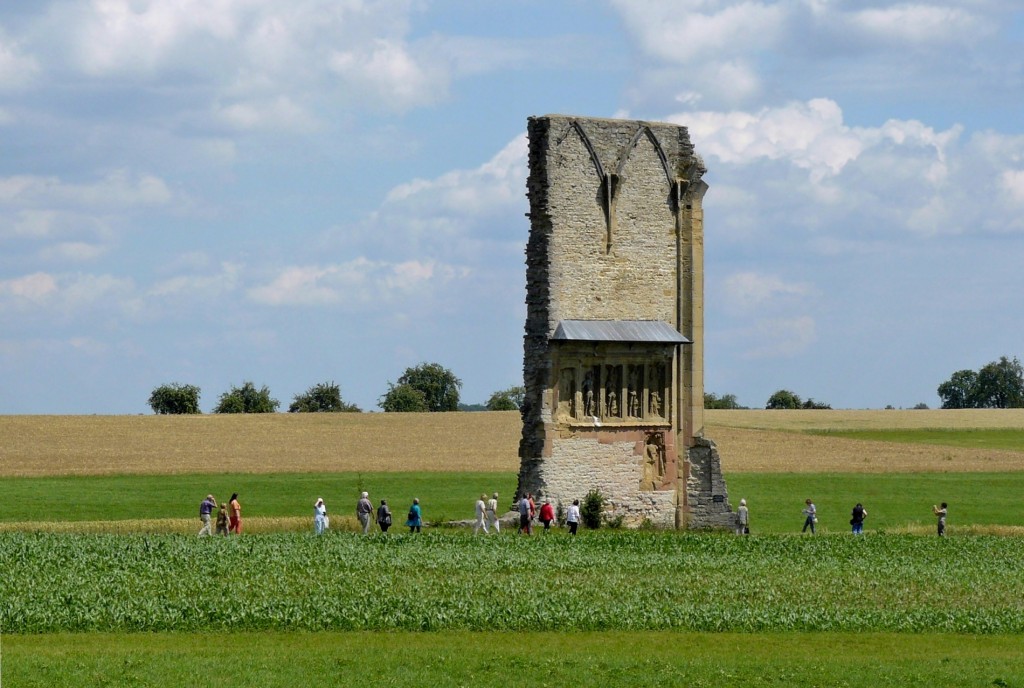 At Sunday evening the jury announced the winners of Wiki Loves Monuments in Germany, along with the 100 best images in the German contest. Congratulations go to User:Memorino for the image of the Anhäuser Mauer, the remains of an eremitic monastery in South Germany. We are especially happy about the many, many new users who took part in the contest and were awarded under the 100 best images.
The full list of the 100 best images is available on the winners page.
With a very federative system of cultural heritage and the upmost scattered monuments lists situation, Germany started the contest not exactly in a pole position. All the more the organisators were happy to receive almost 30.000 monuments images in September –  a mammoth task for the jury of nine members who held their final meeting  in Berlin. And finally, of all contributions, the winner is an image from Baden-Württemberg, the "German state without monuments lists at all" – do we need more good karma for next year?
Here are the top five!