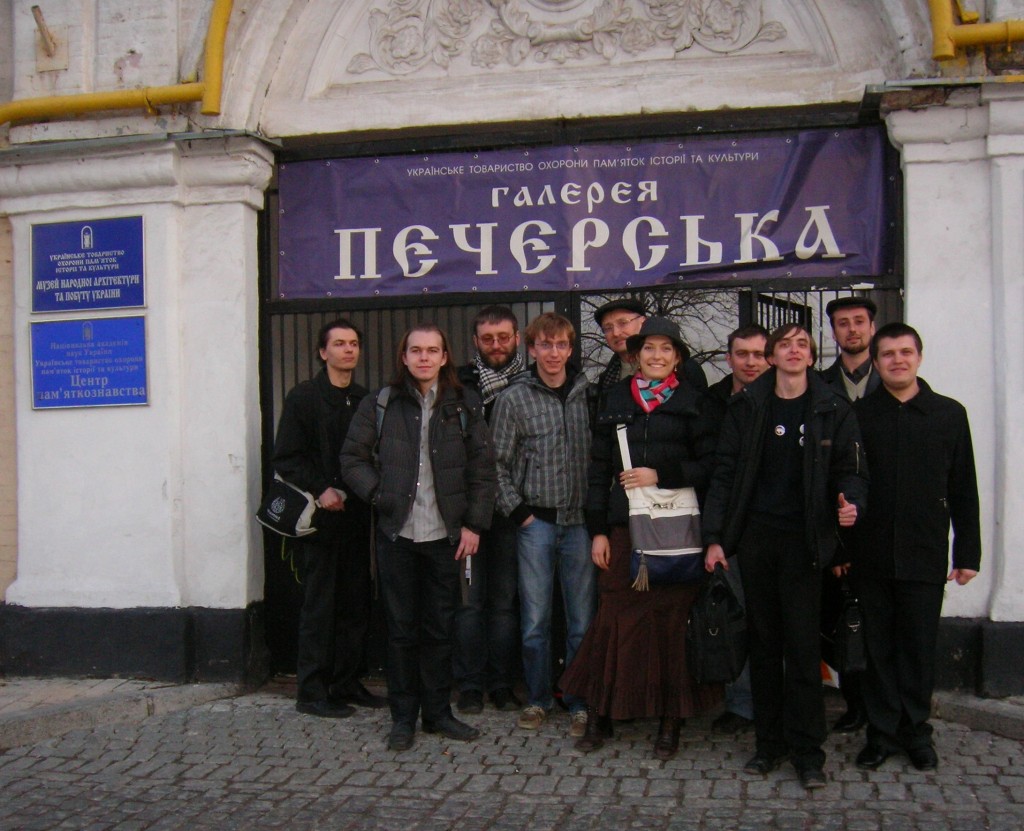 WLM travels to Ukraine & the Czech Republic
As Wiki Loves Monuments goes global this year, and there are more and more countries joining the competition, the international facilitating group is trying to help new participants to kick-start preparations in their countries.
Following Lodewijk's successful visit to the United Kingdom in February, Tomasz visited Ukraine and the Czech Republic on the weekend of March 23-24 with workshops explaining how to organise Wiki Loves Monuments.
9 people — including a Wikipedian who travelled from Minsk, Belarus — gathered on Saturday, March 24, in Kiev's office of the Ukrainian Society for Historical and Cultural Heritage to take an active part in the workshops. Pictures from the meeting as well as an audio recording of the workshops are available on Wikimedia Commons; you can also have a look at the slides provided by Tomasz.
Here's also a nice group photo of the participants:
The next day, Tomasz travelled to Brno, Czech Republic, to take part in a meeting of Czech Wikimedians, and to deliver very similar workshops for the Czech organisers of Wiki Loves Monuments 2012. More than 20 people took part in the meeting, and discussed current and upcoming activities of the Czech Wikipedia community, including this year's edition of our contest.

We hope that these meetings would enable the Ukrainian and the Czech Wikimedia communities to prepare and take part in Wiki Loves Monuments 2012. If you feel that a brainstorming meeting in your country with one of us present would be helpful, too, please let us know, and we'll try to help.

And finally, our thanks go to Wikimedia Polska, the Wikimedia chapter for Poland, who generously agreed to cover Tomasz's travel costs to Ukraine and the Czech Republic. Dziękujemy, Wikimedia Polska!