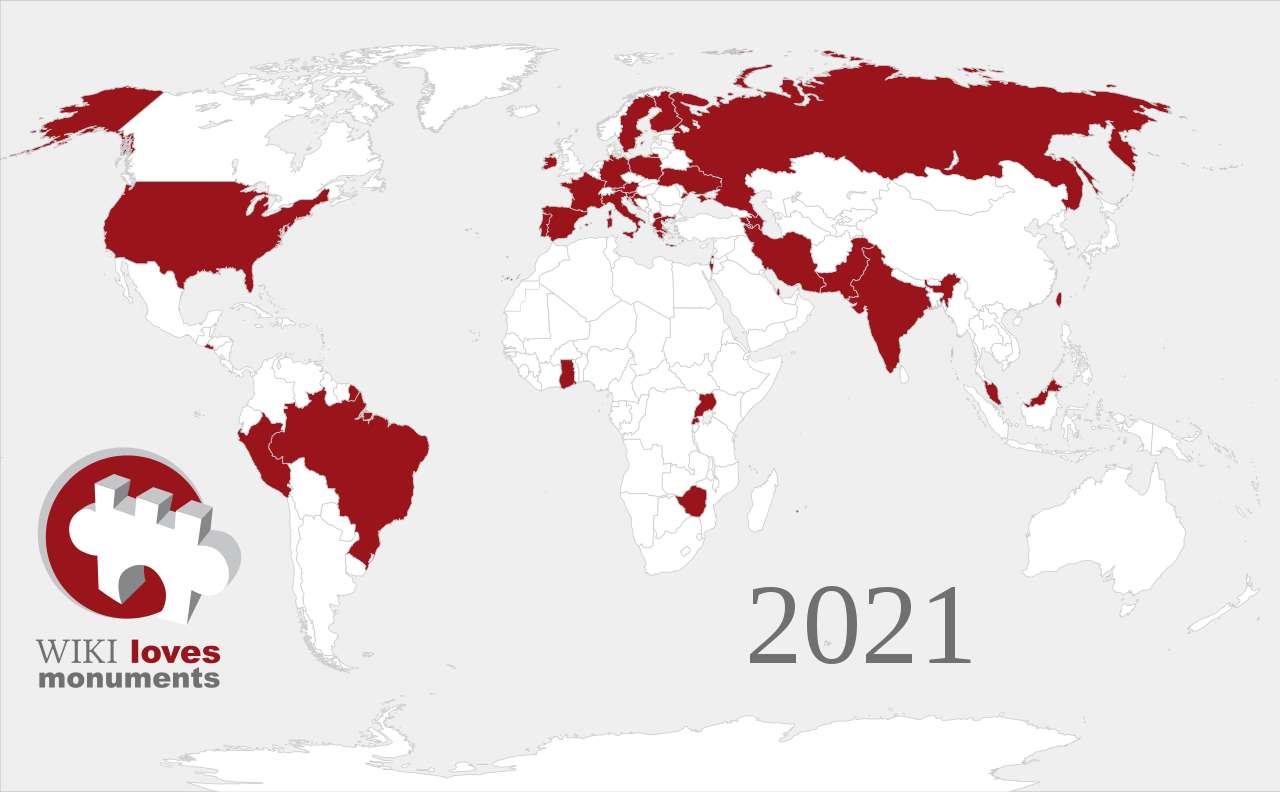 Wiki Loves Monuments in 2021
It is time for Wiki Loves Monuments again, starting on 1 September! Wiki Loves Monuments is an annual photo competition celebrating built cultural heritage. It is organized by volunteers around the world, and up to the top ten photographs from each country are selected for an international finale. These may be regular sights for some people, but thanks to Wiki Loves Monuments photographers, they will be more documented on Wikipedia and more accessible to everyone around the world, free of cost, forever. Photos submitted through WLM illustrate the more than 1.3 million monuments on Wikipedia and help more people around the world to learn about the history and national heritage of all participating countries.
WLM is for everyone! If you ever wondered how to start giving back to the wealth of knowledge on Wikipedia that all of us use on a daily basis, this is a great way to start. Everybody can join the competition by submitting a photograph of a nationally registered monument on Wikimedia Commons, following the instructions for each country. You can participate in as many national competitions as you wish. The national and international winning entries in WLM normally enjoy exposure by making national and international headlines.
Wiki Loves Monuments is built on three simple criteria. First, all photos are freely licensed, like all other contributions to Wikipedia and Wikimedia Commons. By giving permission to the public to share these photos, it ensures that the results can remain widely available forever. Second, all photos must contain an identified monument, e.g., a building or art of historic significance – we want to know what heritage is on the photo so that we can actually use it. Each country maintains a list of registered historic sites that are eligible for the competition. Third, the photo must be uploaded in the month of September/October (based on the country). You are always welcome to contribute your photography to Wikimedia Commons, but photos uploaded before or after the month of September and October may not be considered for the competition. If you would like more details on Wiki Loves Monuments in your country, you can visit wikilovesmonuments.org/participate.
You can expect an international announcement on the winners in January 2022. Good luck!