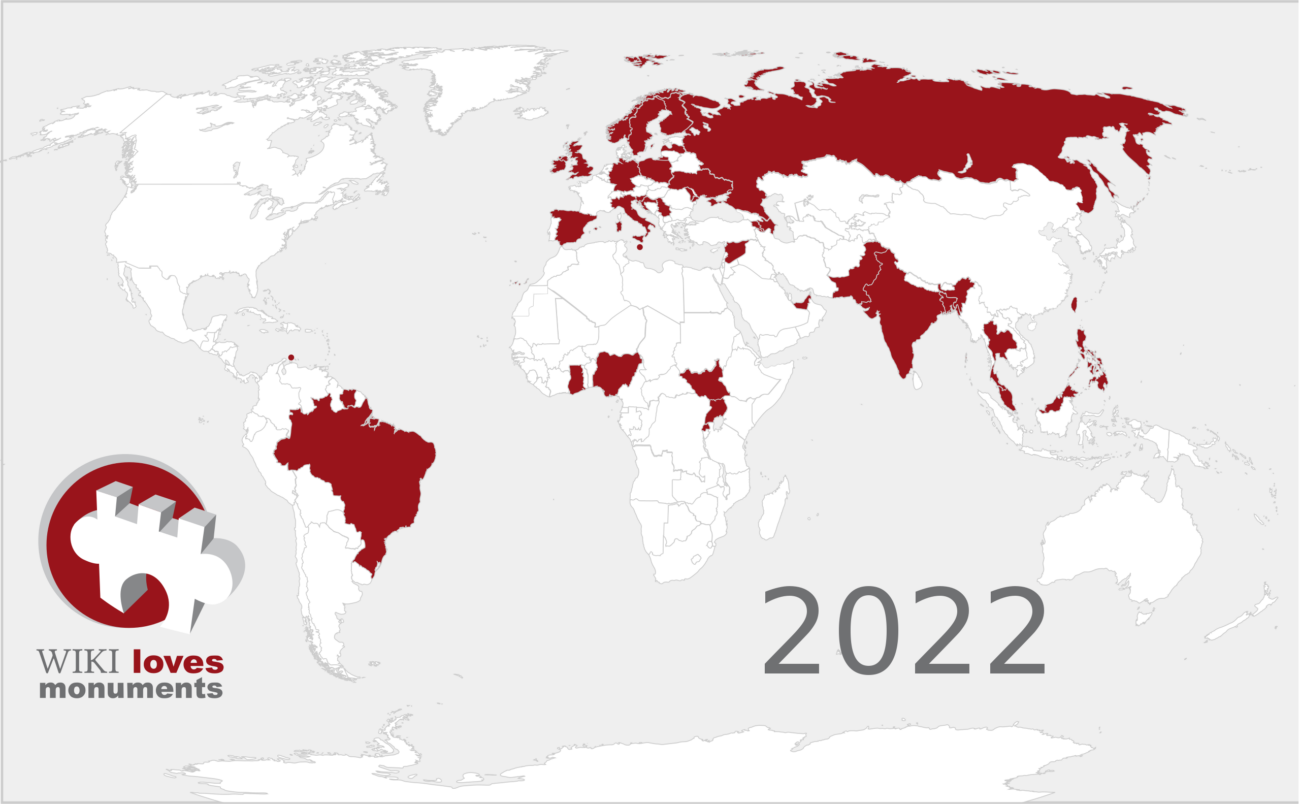 Wiki Loves Monuments in 2022
And we're off!
Wiki Loves Monuments 2022 has started again: national teams from 40 countries around the world will be organizing the annual photo competition, which is focused on getting more photographs of built heritage monuments. After the national competitions, the organisors will submit the top 10 images from their country to the international competition for the big finale. Jurors from around the world will the decide who will be the Winner of Wiki Loves Monuments 2022.
Wiki Loves Monuments is built on three simple criteria. First, all photos are freely licensed, like all other contributions to Wikipedia and Wikimedia Commons. By giving permission to the public to share these photos, it ensures that the results can remain widely available forever. Second, all photos must contain an identified monument, e.g., a building or art of historic significance – we want to know what heritage is on the photo so that we can actually use it. Each country maintains a list of registered historic sites that are eligible for the competition. Third, the photo must be uploaded in the month of September/October (based on the country). You are always welcome to contribute your photography to Wikimedia Commons, but photos uploaded before or after the month of September and October may not be considered for the competition. If you would like more details on Wiki Loves Monuments in your country, you can visit wikilovesmonuments.org/participate.
You can expect an international announcement on the winners in February 2023. Good luck!